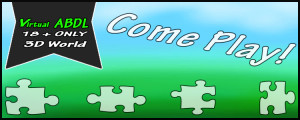 Click below to download the Game (Browser/Viewer) this is similar to your web browser. It enables the 3D environment. once downloaded install and login with your created credentials. ENJOY!
P.s If you need further assistance please use the contact us page.
Due to Lack of People in this grid we have decided to move to Aviworlds..
Our Community will be setup there.. You can Join us By clicking the link below.. You will need to recreate your avatar… We have many free items to choose from in our freebie stores… Come check us out…  Search The group VirtualABDL   … See you Inworld…